TerraExplorer provides an array of visualization effects to enhance realism of the 3D World:
Weather Effects – Simulation of meteorological phenomena such as clouds, wind, sky, sun, rain, snow, and fog.
Light Effects – Simulation of lighting effects. A range of different objects, rotations, and colors are available.
Animation Effects - Simulation of natural phenomena such as fire, smoke, and explosions, or fireworks, by modeling the underlying physical processes of these phenomena.
Water Effects – Simulation of naturally or artificially flowing water such as rivers, oceans, waterfalls, and pools.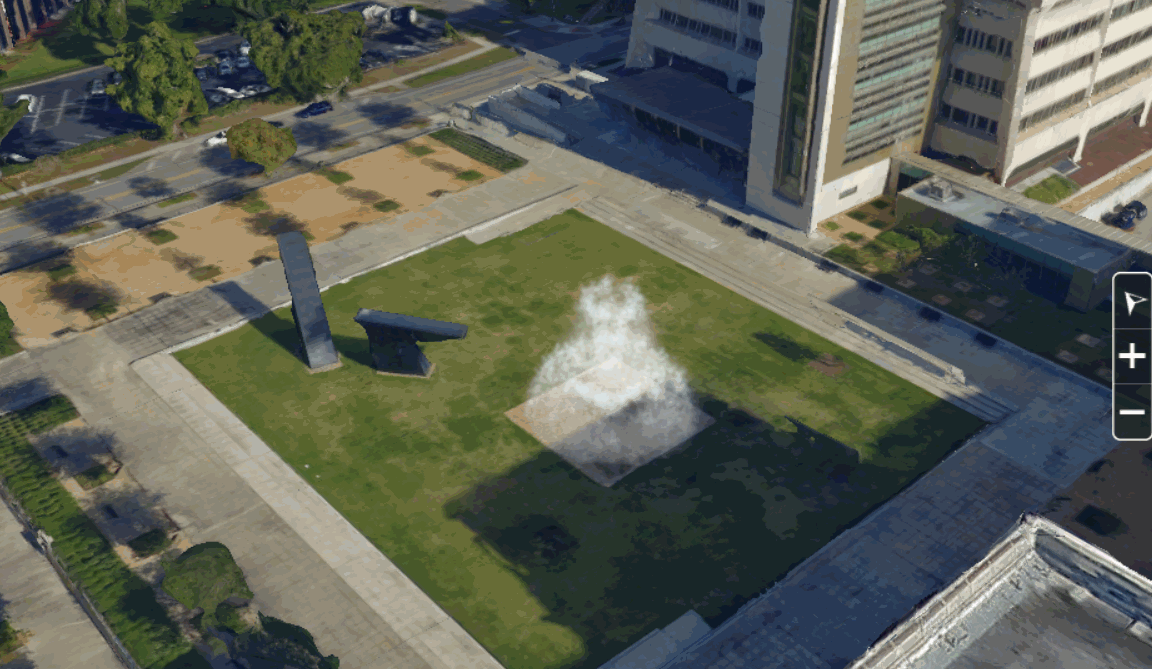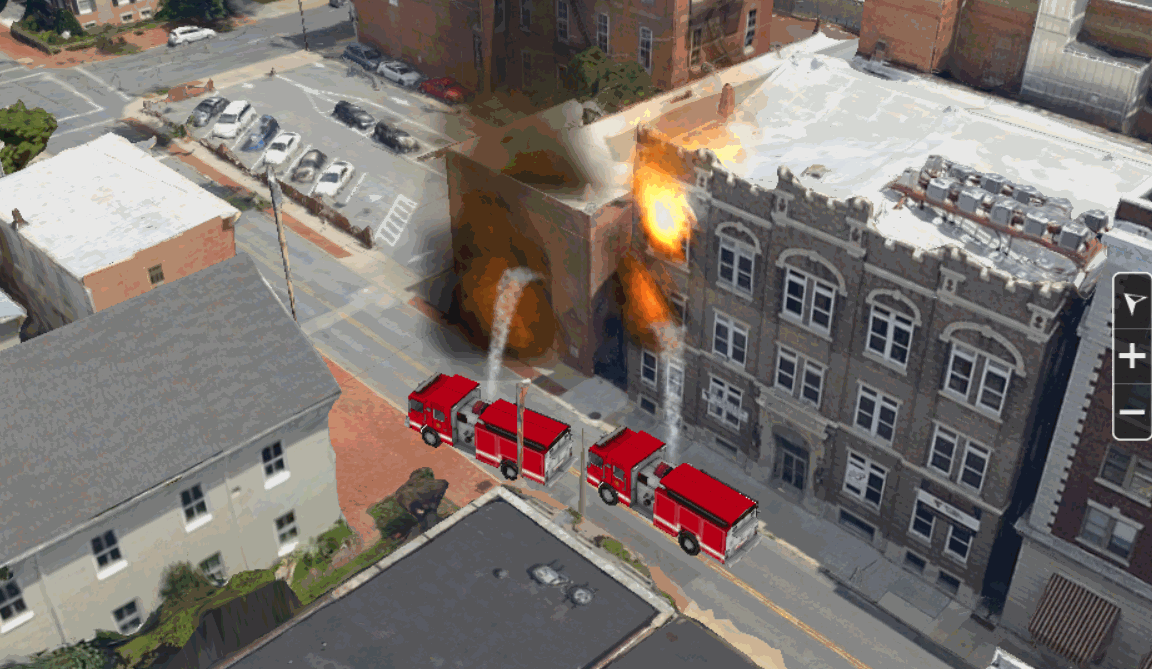 The latter two categories are rendered in TerraExplorer using a powerful and robust particle system. Particle system effects are based on very small graphic objects that fade out quickly and are then re-emitted from the effect's source to simulate certain kinds of "fuzzy" phenomena, such as fire, explosions, smoke, moving water, fog, and snow. Each particle effect is composed of one or more emitters (each of which can use a distinct graphic object with distinct emitter properties).
When selecting an animation effect, you can use the default properties that are specific to the particular effect, or you can modify these properties using the Particle Editor. This editor gives you the ability to customize nearly all particle properties including: base image, color, size, rotation, speed, and lifetime. Changes made in the editor take effect immediately.
More about: TerraExplorer's visualization effects >