A presentation is a collection of steps in which you navigate through the 3D World showing different views. In each step, you display the 3D world in the state you want: current camera position, visible layers and objects, popup messages and captions and more. The presentation's flight route can be created by combining any number of the following methods: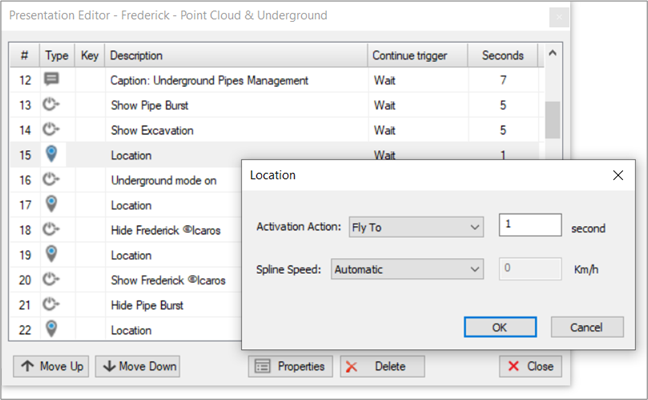 At any point after creating your presentation, you can open the Presentation Editor to edit the order and properties of the presentation's steps, change the geographical of a location, add captions, and more.
You can also convert your presentation to a movie in AVI format, which can be then viewed on any player that supports AVI format.
More about: TerraExplorer presentations >