You can easily share your 3D visualization with others by creating a presentation that can be replayed, in which you combine a customized flight route with a particular display of the project. Presentations consist of a series of actions, which are organized into steps, to help you structure your presentation. Each action is added to the presentation from the "Create new action" dropdown list in the toolbar at the top of the Presentation Editor.
The presentation's flight route can be created by combining any number of the following methods: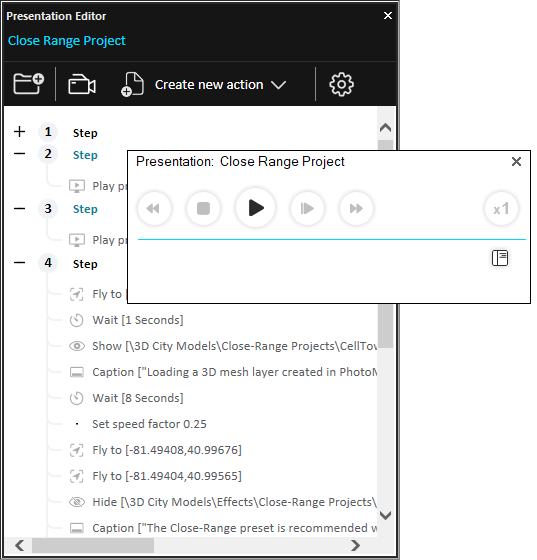 The Presentation Editor is used to create a new presentation or to edit or view the actions of an existing one. At any point after creating your presentation, you can open the Presentation Editor to edit the order of the presentation's actions and steps. You can drag and drop actions/steps to reorder them, copy, paste and delete them. By default, the transition between steps is manual (requires user click), but this can be overridden.
You can also convert your presentation to a movie in AVI or MP4 format
More about: TerraExplorer presentations >