New Tool for Scaling and Rotation of 3D Mesh Layers
Inaccuracies in mesh layers' scale, rotation and positioning can be easily and intuitively corrected using the new Scale and Rotate tool. The new values can simply be entered if known, or the Scale and Rotate tool can derive them from information you provide about the true size or alignment of a small, known section of the model. After the required changes are calculated, the tool generates a new mesh layer file with the corrected scale, rotation and location.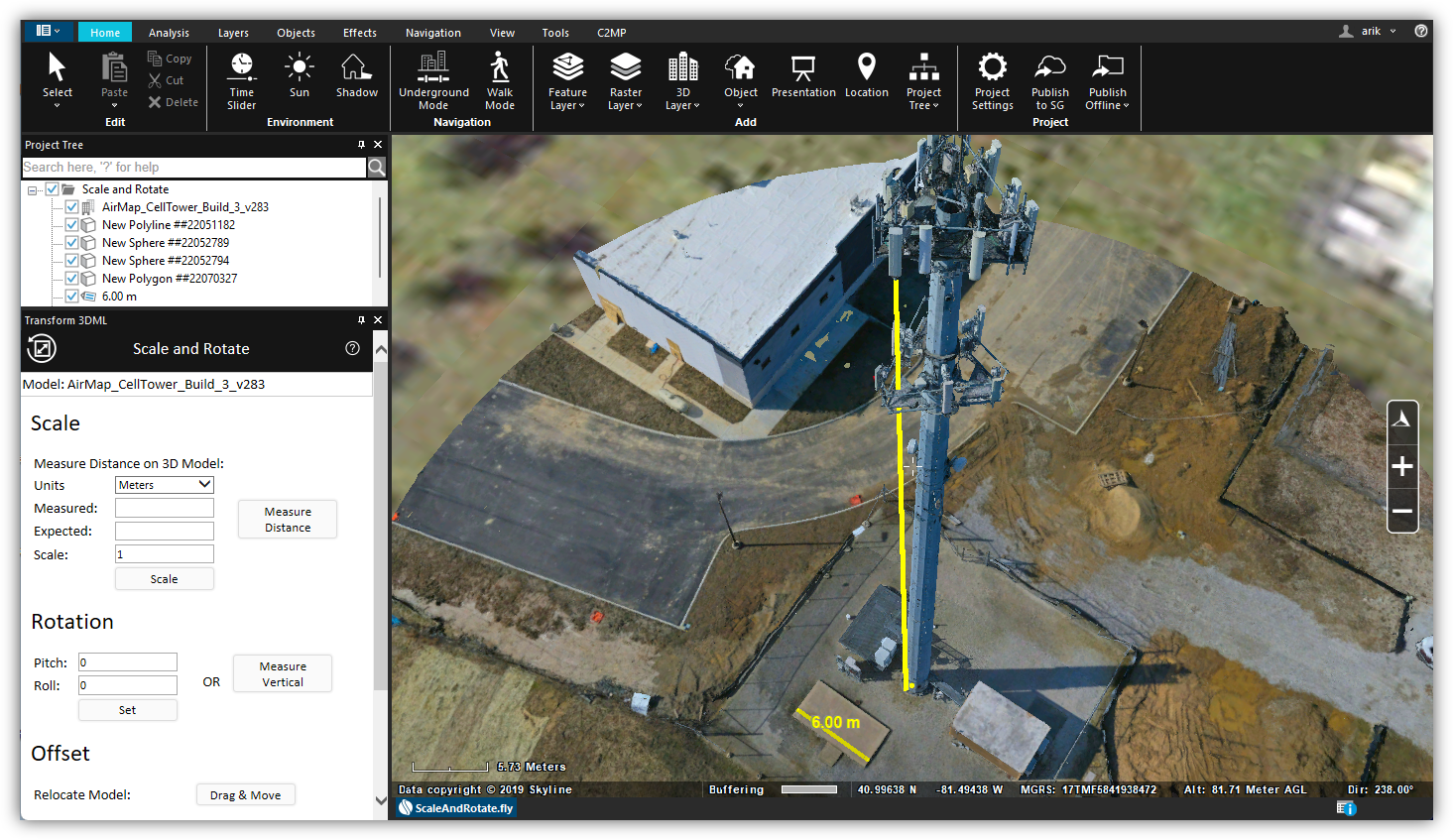 New Option to Convert Mesh Layers to Point Cloud
In addition to the format conversions supported from TerraExplorer user interface, additional conversions can be performed from the SLMeshConverter command line tool. Previously only conversions between one mesh format and another were supported, but now the tool's capability has been expanded to also support the conversion of mesh layers (3DML) to LAS or LAZ point clouds.
Axiom Holographic Table
TerraExplorer 7.4.1 provides enhanced support for the Axiom holographic table and wall with improved performance and capabilities.
TerraExplorer's augmented reality rendering mode, developed in conjunction with Axiom Holographics allows multiple people to enter and walk through full-sized TerraExplorer models, cities or countries, using either a full-sized Axiom Holographics Business Table or a Hologram Wall. TerraExplorer supports Axiom Holographics' multi-user hologram technology, which allows two users in different places in relation to the hologram table (e.g., one at the front of the table and the other at the back) to each have distinct views of the hologram. Each primary user can have up to two additional secondary users (on the same side of the table as the primary user) for a total of six team members simultaneously viewing your terrain, mesh, objects, layers and BIM data.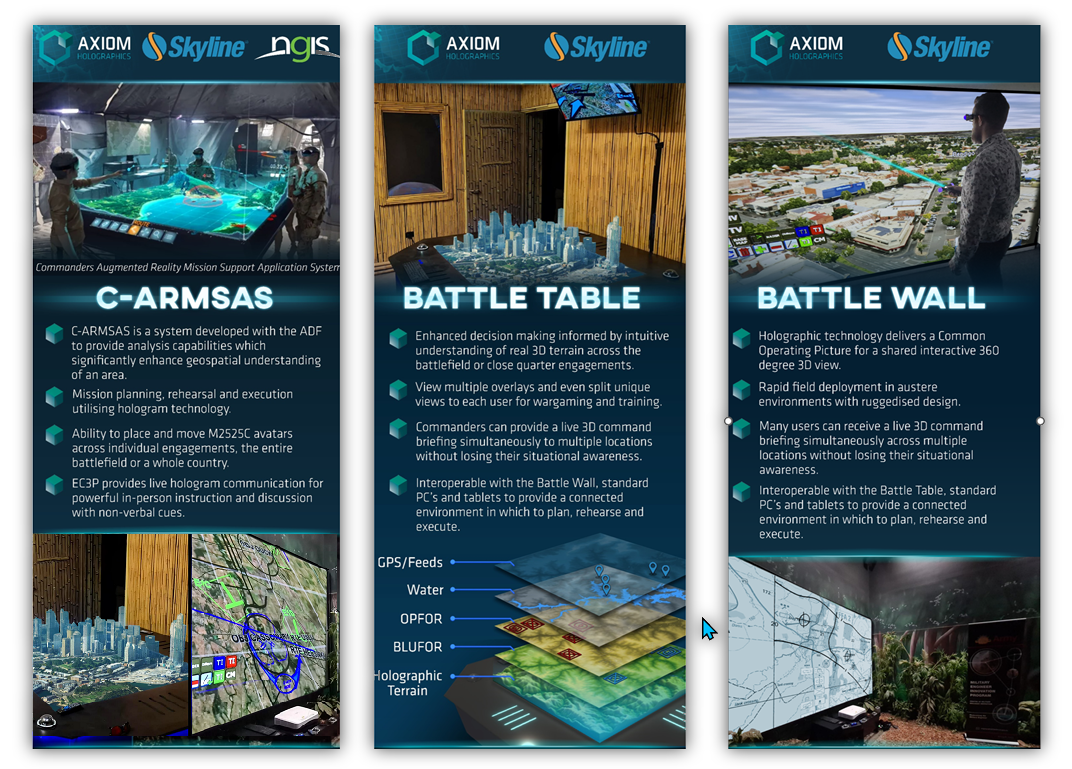 Bug Fixes and Stability
This release improves overall stability and performance, and provides the following bug fixes:
Fixed bug affecting display of mesh layer after converting to 3DML or 3D Tiles
Resolved issue affecting cache creation when loading 3D Tiles in OGC 3D Tiles (B3DM) format from a server
In Axiom Holographic devices, wand navigation now functions properly even at high altitudes
Fixed bug causing inaccurate results when comparing two elevation layers using Elevation Difference tool
Resolved issues affecting Volume tool