PhotoMesh is designed and built to fully exploit computer clusters and cloud computing. Cloud computing provides the flexibility to quickly scale up and down based on resource needs - even within a single project. Projects (or even steps within a single project) with demanding processing requirements can be run simultaneously on hundreds of virtual fuser machines, vastly accelerating mesh model creation, while for less demanding projects (or project steps), users can quickly scale down. Users only pay-per-use, thus avoiding any significant upfront investment or wasted resources.
Amazon Web Services (AWS) is a secure cloud services platform that provides a perfect fit for PhotoMesh users interested in leveraging cloud products for scalable processing power with only minimal investment in infrastructure.
If you are planning to launch significant AWS production with PhotoMesh, contact us for the latest updates and recommendations.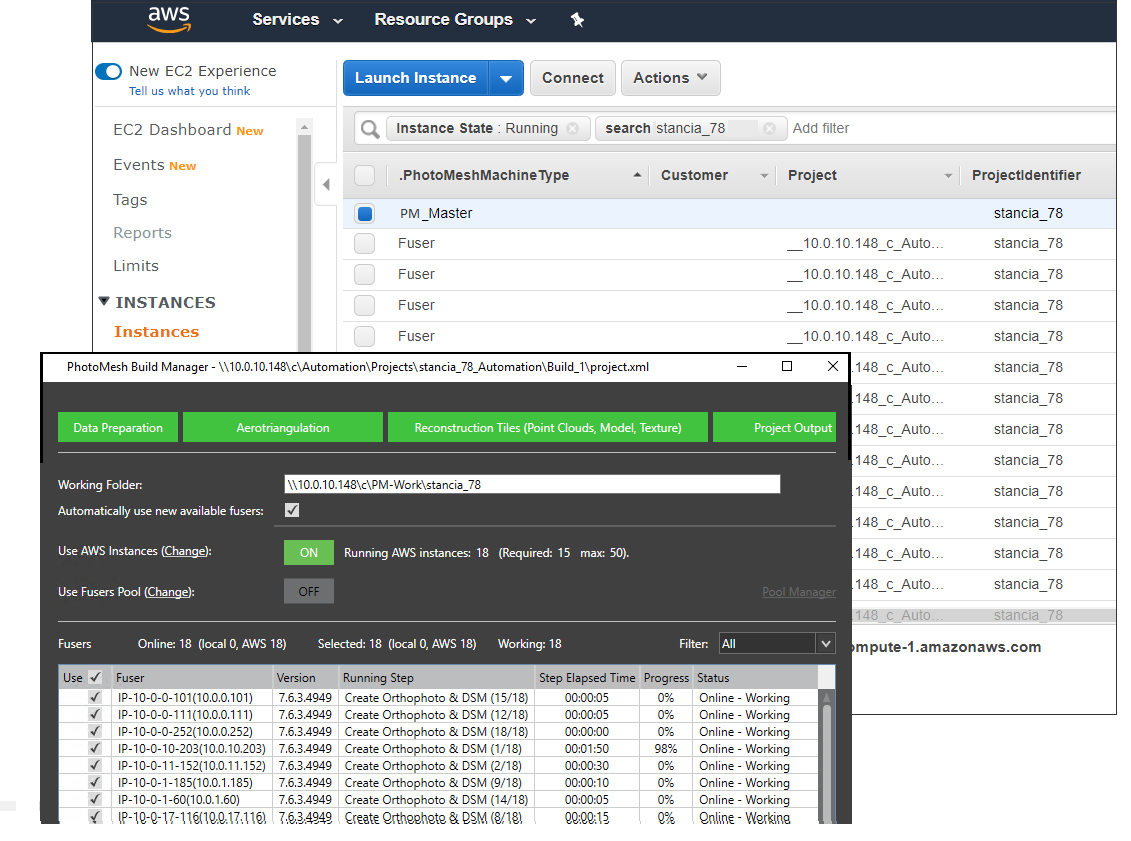 The general workflow for setting up PhotoMesh on your AWS account involves the steps below. To learn more about how to perform each of these steps, click here: